books tips to soften hands and feet
If you do not find what you're looking for, you can use more accurate words.
View more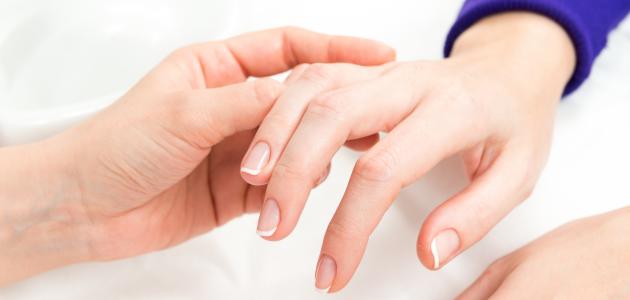 يُنصح باتباع الخطوات الآتية للحصول على يدين وقدمين ناعمتين، ومنها الآتي:
يُوصى بترطيب اليدين بمرطبٍ خالٍ من العطور.
تُجفَّف القدمان بعد غسلهما، ثمّ تُرطَّب؛ للتقليل من الجفاف والحفاظ على الرطوبة.
تُغسَل اليدان بالماء الفاتر بدلاً من الماء الساخن، وتُترَك لتجفّ طبيعيّاً، دون الحاجة لفركهما بالمنشفة.
تُغسَل القدمان بالماء الفاتر والصابون الخالي من المواد الكيميائية دون استعمال الماء الساخن، الذي يُجفف البشرة.
ارتداء الأحذية ذات المقاس المُناسب للقدمين، فإن كان الحذاء ضيّقاً أو واسعاً، يُمكن أن يُسبب الاحتكاك ونمو الجلد الميّت.
ارتداء القفازات عند القيام بالأعمال المنزليّة، مثل: غسل الصحون أو التنظيف، وذلك للحفاظ على اليدين من المواد الكيميائية التي تُجفف البشرة.
Source: mawdoo3.com