books the most important works of leonardo da vinci
If you do not find what you're looking for, you can use more accurate words.
View more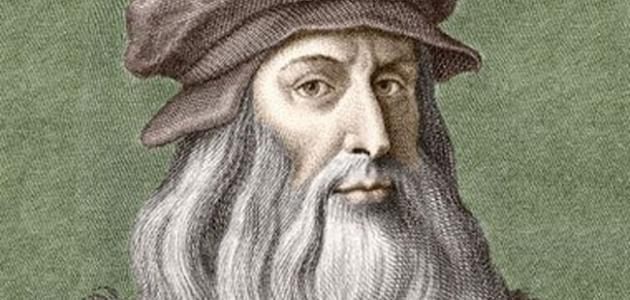 ليوناردو دافنشي
هو ليوناردو دي سير بيرو دا فينشي فنان إيطالي الأصل وبالإيطالية اسمه (Leonardo di ser Piero da Vinci) وهو إنسان موسوعي، فلم يكن فناناً فقط، كان رساماً ونحاتاً وجيولوجياً وعالم خرائط وعالم بيولوجيا ومهندساً ومعمارياً وعالماً مشهوراً، كان باختصار عبقريّ ذو مواهب متعدّدة، عاش في عصر النهضة، كانت الميّزة الأولى التي يوصف بها أنّه صاحب فضول جامح وخيال إبداعي مبهر.
أهم أعمال ليوناردو دافنشي الفنية
عذراء الصخور بنسختين: رسم ليوناردو دافنشي هذه اللوحة لكن المسؤولون رفضوها؛ فاحتوائها على إشارات شيطانية جعل منها منفّرة وغير مقبولة، فطُلب منه تغييرها ولذلك رسمها ليوناردو دافنشي مرتان.
العشاء الأخير: اللحظة التي أخبر بها المسيح الحواريين أنّ معهم خائن في العشاء، حيث معه على المائدة اثني عشر حوارياً، هذه اللوحة التي ارتكز عليها دان براون في عرض لغز روايته الأشهر (شيفرة دافنشي)، حيث تحتوي ألغازاً قام ليوناردو دافنشي بزرعها في لوحته ليعرضها لنا براون ويخبرنا أنّا لن نصل إلى عبقرية دافنشي.
الجوكاندا أو الموناليزا: كثيرون لم يعرفوا ليوناردو دافنشي إلّا من هذه اللوحة التي كانت الأشهر له، وهي مرسومة بالطريقة الضبابية، حيث يشعر الرائي أنها غير بارزة الملامح (ناعمة الأطراف)، ويربط بعض النقاد أنها تجمع بين ملامح الجوكندا (الشخصية في الصورة) وليوناردو دافنشي نفسه، وهي الأقرب لقلبه أيضاً، حتى أنه أطال مدّة رسم اللوحة طويلاً، ثم طلب وقت إضافي لرسم الخلفية، وأشهر ما في لوحة الموناليزا ابتسامتها حيث يراها الرائي تبتسم له إن كان سعيداً، ويراها ابتسامة حزينة إن كان حزيناً.
أهم اختراعات ليوناردو دافنشي
لباراشوت: رسم ليوناردو دافنشي نموذجاً لمظلة الهبوط، وهو مشابه جداً لنموذح المظلة في هذا الوقت.
الفارس الآلي: وهو مجسم لشكل فارسٍ، وقد كان على شكل رسومات تفصيلية على كراسات ليوناردو دافنشي، وقد تم الإشارة له في رواية (شيفرة دافنشي)، وهو أول رجل آلي فعلي يمكن تحريكه حسب النموذج، وتم تطبيق الرسومات حرفياً وتحرك الفارس بكامل طاقته، ممّا أثبت مدى عبقرية ليوناردو دافنشي في رسم آلة قبل التطبق ونجاحها بالواقع، ولم يكتشف وجود تطبيق عملي للفارس في حياة دافنشي.
فيولا أورغانيستا: وهي آلة موسيقية تشبه في شكلها البيانو، وأيضاً وجدت على الورق وقام الآن الموسيقار سلافومير زوبريتشكي وبعد 500 عام على وفاة الرسام بمحاولة تطبيقها على أرض الواقع، لكن المشروع لم يتم بالنهاية.
الكمرا ذات الثقب: هي فعلياً تعمل كما عين الإنسان تستقبل الصورة معكوسة وتكون أكثر تحديداً كلّما كان الثقب أصغر، لكن باهتة أكثر بالمقابل.
أهم التصاميم الهندسية ليوناردو دافنشي
قناة تربط بين بيزا و فيرونزا: كانت هذه أول مشاريع دافنشي والتي تغيّر بعدها اهتماماته.
السلالم الثنائية أو الرباعية (المصعد بطاقة الرياح) والقنوات المائية: فهو يقول أنّ الرياح المتواجدة في أي وقت وزمن ستحرك المصاعد، وستقوم طاحونة بجر الماء في الحديقة، لتعبر عبر قنوات إلى المنازل.
Source: mawdoo3.com