Books The definition of the International Monetary Fund
If you do not find what you're looking for, you can use more accurate words.
View more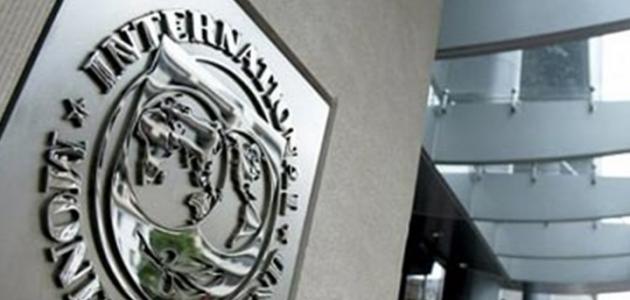 صندوق النقد الدولي
قرّرت الأمم المتحدة في عام ألف وتسعمئة وخمس وأربعين ميلاديّة إنشاء وكالة متخصّصة على هامش المعاهدة الدوليّة بريتون وودز، وهي صندوق النقد الدولي، وذلك سعياً لتحقيق السلامة للاقتصاد العالميّ وتعزيزه، وتتّخذ هذه الوكالة من واشنطن مقراً لها، وينضم لعضويتها مئة وثمانٍ وثمانون دولة، وتتخذ شعاراً رسميّاً لها على شكل كرتين أرضيّتين وغصن زيتون أسفلهما داخل مربع أزرق اللون.
نشأة صندوق النقد الدولي
انبثقت فكرة تأسيس صندوق النقد الدولي من الاهتمام الأممي في قيام نظام اقتصادي دولي مستقرّ، والحرص على تفادي وقوع الأخطاء وتكرارها التي كانت قد وقفت عائقاً في وجه الاقتصاد الدولي في العقود السابقة التي ألحقت به خسائر كبيرة، وجاء صندوق النقد الدولي وليد أحداث تاريخية ومن أهمها الحرب العالمية الثانية، وكما أثرت به الأفكار الاقتصاديّة والسياسيّة التي كانت تسود البلاد في تلك الفترة.

ويشار إلى أنّه في أعقاب الحرب العالميّة الأولى نصّ مؤتمر باريس للسلام جملة من الاتفاقيّات، ولكن أخفق بعضها وألحق أضراراً بالاقتصاد الدولي، وبحلول شهر يوليو من عام ألف وتسعمئة وأربعة وأربعين استضافت ولاية نيوهامبشير اجتماعاً ضّم وفوداً من أربع وأربعين دولة في مدينة بريتون وودز، وذلك سعياً لإقامة مؤسّستين تحكمان العلاقات الاقتصاديّة الدوليّة في نهاية الحرب العالمية الثانية، وركّز المجتمعون في هذا المؤتمر على تفادي الأخطاء التي جاء بها مؤتمر باريس للسلام، فتقرّر إنشاء بنك دولي لغايات تقديم الدعم للإنشاء والتعمير، وكما يحفّز النشاط الاقتصادي ويستعيده.
دور صندوق النقد الدولي
التنبؤ بوقوع الأزمات الماليّة والحد منها.
تحفيز البلدان وتشجيعها على الاستناد إلى السياسات الاقتصاديّة السليمة.
إفادة أعضاء الصندوق من موارده من خلال التمويل المؤقت.
تحقيق النمو المتوازن للتجارة الدوليّة.
الحفاظ على مستوى أسعار الصرف وتحقيق استقرارها.
الحفاظ على القيمة التنافسيّة للعملات وتفادي انخفاضها.
إخضاع موازين المدفوعات لمجموعة من الإجراءات التصحيحيّة وتنظيمها.
وضع السياسات الاقتصادية والمالية للدول الأعضاء تحت المراقبة.
استغلال الخبرة الاقتصاديّة في تقديم المشورة للدول الأعضاء فيما يتعلّق بالسياسات.
منح الدول الأعضاء قروضاً تساعدها على تجاوز أزماتها ومشكلاتها.
إفادة حكومات البلدان الأعضاء بتقديم المعونة والمساعدة الفنية والتدريب.
أهداف صندوق النقد الدولي
استحداث هيئة دائمة لتحفيز التعاون الدولي وحل مشكلات الميدان النقدي، عن طريق التشاور والتآزر بالأمور التي ترتبط بالأزمات النقدية الدولية.
المساهمة في إيجاد مستويات عالية من العمالة والدخل الحقيقي، وذلك بالاعتماد على تسهيل التوسّع والنمو المتوازن، وتيسيرهما في التجارة الدولية.
المحافظة على مستوى أسعار الصرف واستقرارها.
تأسيس نظام مدفوعات ذات أطراف متعددة، وذلك فيما يخصّ المعاملات الجارية بين الأعضاء.
الإسهام في التخلص من القيود التي تم فرضها على عمليّات الصرف، والتي تقف عائقاً في وجه التجارة العالمية وتعرقلها.
Source: mawdoo3.com